Company Outings, Corporate travel, face to face Conference, and almost the entire MICE and team building industry was in severe crisis during the Covid-19 pandemic. Domestic and international Flights were grounded, international travel minimized to the absolute essential and executives and high rank and field staff encouraged to work from home.
Not different from many other parts of the world, Cambodia's tourism and MICE business suffered badly, especially Siem Reap when 90% of small and medium-sized business were wiped out. Thousands of tourism related jobs were frozen, left all those experts jobless and forced to catch other careers.
However, with situation improvement and government has lifted many restrictions and pay a great focus on the tourism recovery.  Check our Cambodia Tourism Update article here: https://www.sam-inspire.com/post-pandemic-cambodia-travel-updates/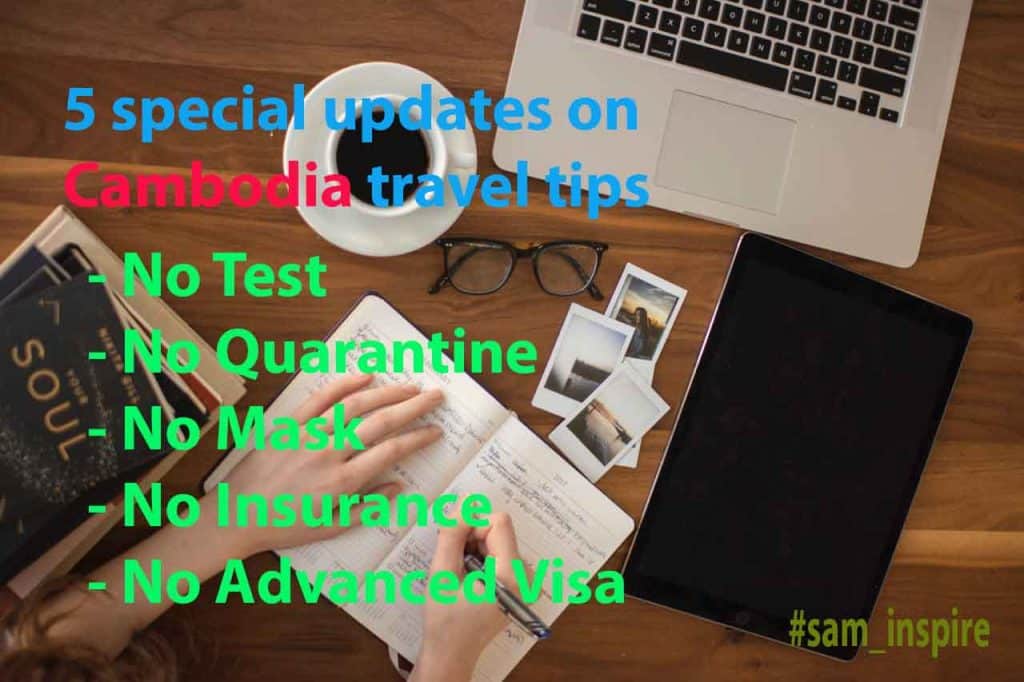 The country carefully reopens the borders for tourism, corporations where have been bored to work from home. The constant isolation and having nearly zero human contact, has taken a big toll on their performance. Corporations are willing to travel again, and executives ready to bond with their fellow colleagues on a more intimate level than was possible during the pandemic.
With three on-operational international airports and few other huge airports on construction as well as plenty of capable hotels with event and meeting facility, Cambodia has many more aces up their sleeves. Along with the fresh and virgin destinations with cost-competitiveness, cultural attractions, natural beauty or a buzzing nightlife, Cambodia will once again be on the center of the international MICE travel map.
So why should you travel to Cambodia for your upcoming meeting or team building event? What makes Cambodia so enormously attractive?
The following are some tips of why Cambodia is your Teambuilding and Event Destination in 2023. Please note that there are several links to our partner company Beunite for production highlight purposes.
Angkor Wat temple is still the world number one attraction located in the heart of Cambodia, Siem Reap. By this Q4 2022, MICE travel to Siem Reap are back in full force again. To incorporate your event agenda, why not giving yourself this little cherry on the cake, and engage your staff in a fun and meaningful Angkor Wat Amazing Race. The Mystery of Angkor is a puzzling scavenger hunt for small groups exploring Angkor Wat by mountain bike or by local Khmer Tuk Tuk.
Did you know that you can charter one of the Angkor Temples just for your own group to host your once in a lifetime Theme Dinner in this stunning 13th century settings?. The site is breathtakingly lit with 10,000 candles, and your dinner is accompanied by traditional Cambodian dances.
Cambodia is still one of the poorest countries on earth and the rural population does not benefit from the economic growth as people in cities do. Therefore, your upcoming meeting or team building event in Cambodia will cost you considerably less than if you organized the same thing in Singapore or Hong Kong. How about you spend some of the money that you save in educational, or environmental projects? Or how about you organize a CSR team building at the Sam Inspire founder run Angkor Kids Center in Siem Reap? The event venue can be reached in less than 40-minutes drive from the city.
Phnom Penh is one of the best host cities for your upcoming international meeting. You can fly in your executives from Bangkok, Singapore, Ho Chi Minh City or Hong Kong and more just as easily as you can travel around the city. The relatively small population. and a city center easily explored on foot, makes Phnom Penh perfect for our upcoming Phnom Penh Scavenger Hunt or Amazing Race.
The islands in the South of Cambodia like Koh Rong or Koh or Koh Rong Salaem or easily accessible from Sihanoukville, another marvel of a MICE and team building destination. Why not surprise your team with a Survivor Style adventure, a Robinson Crusoe with Raft Building, overnight stay in tents and trekking through the jungle. Raft Building challenges and Trekking adventures are also available in Siem Reap and it's surrounding National Parks.
Cambodia is also the perfect destination to bring your team up to speed, to develop communication, problem-solving skills and creativity. In regards to business training, leadership courses, executive development workshops and team work skills training programs, Cambodia has a lot to offer. Surprise your team with a Five Dysfunctions program, or improve your meeting effectiveness with the Six Thinking Hats workshop.
Last but not least, Sam Inspire has built a Destination Presentation for Cambodia for your reference. Please contact Sam for a copy of informative and creative pitch.
For more information about team building in Cambodia, please contact us at +855 77 848 949 or send us an email to contant@sam-inspire.com