This article features a special Cambodia CSR (Corporate Social Responsibility) and Culture Immersion Trip of a Singaporean Life Insurance team. The group was travelling through Siem Reap, Angkor and Phnom Penh in Cambodia. The trip also covered some visit to the main destination highlights such as Tonle Sap Floating Village, Local Inland Villages, Community school, the must-visit temples of Angkor, Overland Trip with Stop at the Spiders Market in Skoun and tours of Phnom Penh. The trip started in Siem Reap and ended in Phnom Penh in a duration of seven days. This trip was specially designed by Sam, the founder of Sam Inspire Cambodia, a Teambuilding organizer, Event Management Company, and Film Stringer Service provider in Cambodia. Sam is also a Founding Director of a local NGO, All For Kids Organization, from here Sam could offer the best and most meaningful CSR Programs in Cambodia.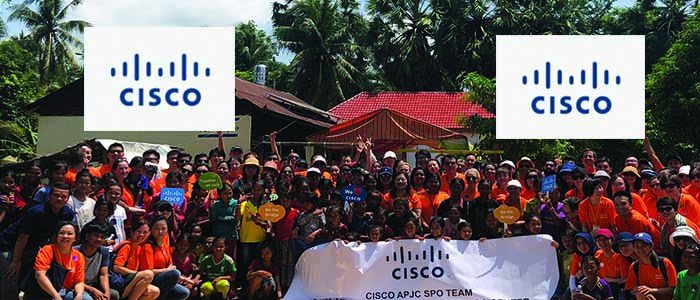 The travel began with a Welcome Greetings at Siem Reap International Airport, followed by Check-in at their exclusive lodge. They stopped over to purchase local Internet Data and call Sim Cards as well as having some time for them to do a shopping for their own washbags.
What is CSR and Culture Immersion?
Within the scope of any company marketing strategies, CSR (Corporate Social Responsibility) plays a crucial job. By advancing this CSR term in a broader ways, some companies have used ESG (Environmental, Social, Governance) in the Give Back Section. This marketing excerpt does not just impact external audience but improving the ethic of their internal team within the company. According to Investopedia article, CSR defined as "a self-regulating business model that helps a company be socially accountable—to itself, its stakeholders, and the public. By practicing corporate social responsibility, also called corporate citizenship, companies can be conscious of the kind of impact they are having on all aspects of society, including economic, social, and environmental." To the extend of Sam's experience who used this CSR as the main marketing mechanism, this definition is the most appropriate to the business context.
As for this group of CSR travel team, they support a local rural school of Angkor Kids Center (AKC) to help develop the school infrastructures. They also help to teach the English and some outdoor learning to the local kids. We sometimes found it is not much effecting the local hosts in term of learning but it does influence through the culture itself. Example, the group spoke English as the main language and the kids who are learning English found wow, the strange language they are learning now is truly a tool of communication.
Whereas, Culture Immersion could be referred to as Culture Interaction. Culture Immersion involved with any activities of a special group of people travel to take part in out of their own cultures or norms. They could expect to learn something new and develop their interpersonal skills. The culture exchange creates a new ability to better lead the team and better contact with customers from different cultures.
For this group they learned a lot from the village tours and activities. For instance, they experience the Ox-cart ride, most of them did not even know what is Ox and what is Ox-cart. Then they learn how to make incense stick, writing a Khmer manuscript and more… All these are fascinating experience for them.
Siem Reap Arrival – Visit to Authentic Floating Village
The first special tours, they started was visiting the most untouched and authentic Floating Village of Mechrey, located west of Siem Reap around 25 km. Mechrey is the purest floating village where you can expect to see and get inspired by the how living lives on the water like. You can see from floating glossary shops, floating schools, floating sport fields, petrol retails, floating farms, and floating livestock and more. What even amazing is the floating pets of Crocodile. Seeing the moves of people and smiling kids in their small canoes with hello hands waving is a promising cool. There is no way to describe how wonderful the experience on floating village tours was, especially the must-have tourguide, told everything about the village, about the rich and diversified natural inheritances and phenomena on Tonle Sap, the largest lake in Southeast Asia.
The main reasons of the trip were to Travel to Help, therefore a special designed CSR (Corporate Social Responsibility) program had been included in their travel program for two days intensive work. These CSR activities were placed at Sam Rong community to help a local non-profit organization, ALL FOR KIDS ORGANIZATION (AFK) known as ANGKOR KIDS CENTER (AKC) school. This community NGO and school located around 30 km from Siem Reap city center between Angkor temples and Banteay Srey temple. In addition to the service activities, some culture immersion activities were also integrated along with the CSR activities.
The meaningful Travel to Help theme started with experience the Ox-cart Ride. Ox-cart is the local and traditional mean of transport in Cambodia since long long time ago. You can see a lot of pictures on the wall of ancient temples especially Bayon temple. The ride was through the village, where they could see the daily lives of people. They stopped at some family to learn how people make incense sticks, making pig food from banana stem, a specially and uniquely how expert make Manuscripts on Leaves. In Khmer we call this special book and writings as Sastra Sloek Roet (សាស្ត្រាស្លឹករឹត).
Khmer Manuscript Master LOUT LOENG and His Little Stories
From this article, Sam Inspire would like to highlight a bit that Master Lout Loeng is the leader of his team who make the Khmer Manuscripts. Mr. Loeng was born in this village of Sam Rong, at around the same year as Sam, the author of Sam Inspire in mid 1980s. Just like many other kids, in order to get education, people sent their kids to live with the monks in the Buddhist monasteries. Loeng was living and ordinated in a Pagoda next to Bayon temple called Preah En Tep pagoda. Different from other pagodas, this monastery has a special training of the Manuscript writing. Loeng was a fast learner and his writing was the best among all at his generation. He was doing that for years to serve the pagoda. Then when he got back to normal human being and return to live in the village. He carry on his skill to make a business and start market among others who need this Manuscripts. To prolong this special skill, he trains the local village kids for free and even pay them some for those who could make an acceptable writing already.
Sastra Sloek Roet (សាស្ត្រាស្លឹករឹត) is a special wring technique using ancient Khmer writing forms. The writer use stick with sharp needle top to write on a special leaf of a plant call Roet plant. From the carving traces, a black special made black ink applied to the leave surface as a result the letter appeared perfectly.
This video features the entire trip of this special themed trip "Travel to Help". However, you can tune to the minutes of seven and see how the Khmer manuscripts works. Please enjoy and get inspired with the group.
CSR Programs and Activities at Sam Rong Village – AKC School
It is enough about the Khmer Sastra Sloek Roet Manuscripts. Let's move back to the CSR program at AKC school. The agreed project for the group was the School Bathrooms Renovation and Extension plus Some English Teaching. The started with a school introduction by Mr. Samnang Chhon, known as Sam, the founder of the school. Then the group was separated to do specific things. Some were working on the toilets installation, some working on mixing cement and sand, and some working on brick laying and plaster applying and more. They got also local builders and AKC school team to work with. At lunch, they had to enjoy a local lunch in local settings. They had to sit on the floor and have the shared dishes using spoon to eat. It was not convenient for them but that was experiences and culture immersion. In the evening, they helped teach English to the school kids in three different classes.
On the last day, they had some spare time to play soccer with local kids which was a lot of fun. Then, they also celebrated their successful days and work achievement with a traditional Monks Blessing Ceremony. Some gifts were also distributed to the kids and the group bided a heartfelt Goodbye to AKC school after two full days of hard work and fun celebration and learning.
Angkor Temple Tours & Leisure Times
Mission was completed. Not to miss, this day the group deserved to have a full day temples tours with their tour manager and tour guide, Mr. Vanny POT. The tours was to cover all the main temples such as world largest religious UNESCO heritage listed Angkor Wat temple, Angkor Thom temples (Bayon, Baphuon, Terrace of Elephants, Terrace of Leper King…) and the most awe-inspiring temple of Ta Prohm, jungles or Tomb Raider temple. Not just all about sightseeing, the group has some quizzes and challenges to overcome as well during the tours. This activities were integrated to let them better invest their knowledge and team spirits.
The next day the group had a drive to Phnom Penh with some stop along the way. One of the best stops for them was at Spiders Market in Skoun. The group did taste the scary but delicious insects.
In Phnom Penh, they did not do much just to cover the main city highlights such as Tuol Sleng Genocide museum, the Royal Palace and National Museum.
The last day of their Cambodia CSR and Culture Immersion Trip came an end after many tough but interesting days in Siem Reap and Phnom Penh. The group was brought to Phnom Penh International Airport and they bid the Goodbye to all their friends, tour guide, driver, and the cameraman. Goodbye beautiful Cambodia, See you again soon.
The flight took off from Phnom Penh headed to Singapore in their home country.
Thank you for all your contribution and loves to Cambodia!
Are looking to organize your CSR or ESG event in Siem Reap, Cambodia?
Check this Sample CSR program here
---
Note: This article is for information purpose only, no liability will be taken for legal or official reference. Revisions could be done at the author's discretion.
SAM INSPIRE family hopes you find this information useful to your research. This article is the reflection of Mr. Sam's findings. If you need further support, please feel free to contact Sam, he will be so happy to do more steps to help you out.
If you find value in this article and wish to support Sam to do more, please feel free to pay him a coffee to his bank below. Thanks for being part of Sam's journey, Sam Inspire – Cambodia Travel and Event Blogger – the Power of 3 E's, Energize, Educate, Empower.