We would like to conclude that the TRAACS INTERNATIONAL CARNIVAL 2023 Event Management by Sam Inspire Cambodia has been the most meaningful and successful event. We got recognised and appreciated from all the hosts, event organization committees, participants and other stakeholders.
Introduction to Cooking Competition Teambuilding Cambodia Are you looking for a team-building activity to include in your corporate staff party during Siem Reap team-building day? Cooking competitions are a great way to engage your workforce or business partners, whether you ar
SAM INSPIRE Cambodia has been appointed by Institute of Sustainable Communities (ISC) Thailand in partnership with USAID Phnom Penh to manage the IT technical work for their Hybrid conference on March 31, 2023 which as Live at Rosewood Phnom Penh hotel and Goes Virtually on Zoom.
Incentive Trip plays crucial roles for those of companies who wish to boost their partners relationship and employee performance and engagement, while driving business goals. Incentive trip can be a group trip or an individual vacation for their top employees and top sale personnel.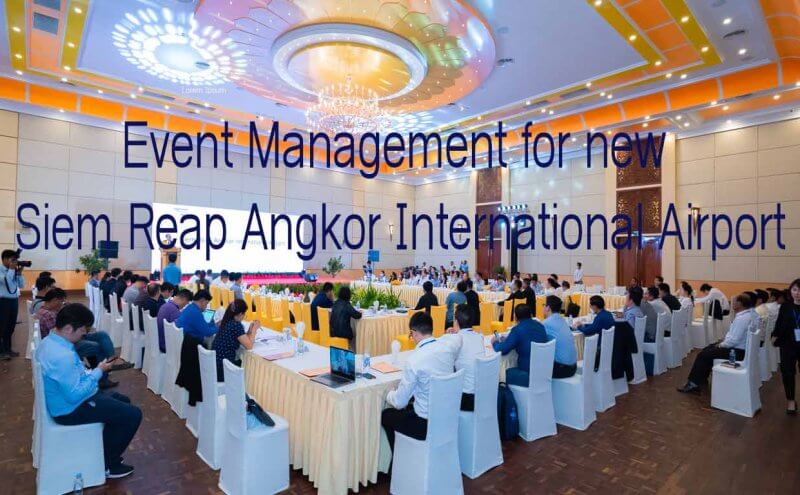 SAM INSPIRE Cambodia is proudly to be appointed by YACA Airport Investment and Operation company to run the full day event in Siem Reap, Angkor, Cambodia. The full day event started from Sokha Siem Reap Convention and Resort with registration. Followed by transporting the over 10
The Cambodian Water and Moon Festival is one of the most significant festival and public holidays held every year in Cambodia. The event comprised of Dragon Boat Racing (Boun Oum Touk), Floating Illuminations and Moon Worshiping (Sampeah Preah Khe) and Special Offering to the Moon (O
Are you searching for the best event space and dining venues outside of the hotels and restaurants in Siem Reap, Cambodia? Then this event and dining venue finding article is the correct one for you to continue surfing. SAM INSPIRE is pleased to share with you the top best dining ven
Company Outings, Corporate travel, face to face Conference, and almost the entire MICE and team building industry was in severe crisis during the Covid-19 pandemic. Domestic and international Flights were grounded, international travel minimized to the absolute essential and executiv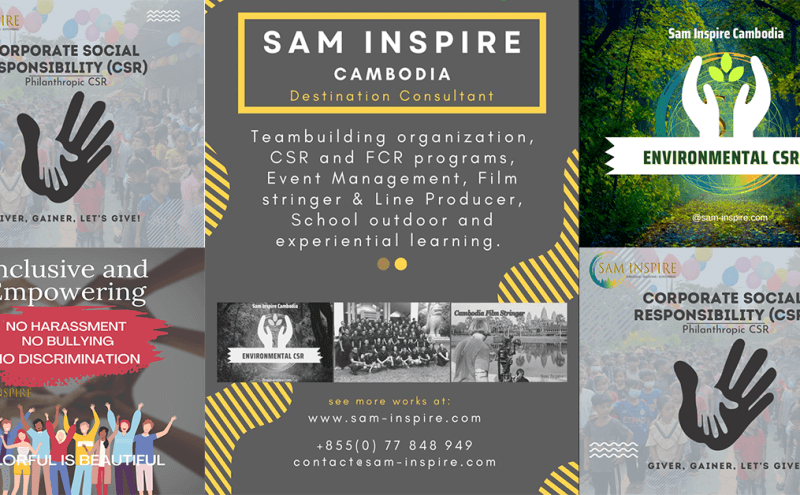 Be a reliable and trustworthy destination consultant company in Cambodia with its business baseline to be socially and environmentally contributed. Sam Inspire Cambodia is pleased to feature the full meaning of CSR and the CSR programs as following: Corporate social responsibility