Another historical event for the AKC school, "The New AKC Library Opening Ceremony". As of 13 June 2023, the AKC staff, volunteers, communities, local authorities, distinguished guests, donors were together to celebrate the Opening of our new AKC library.
The new constructed library filled with thousands of books was brought to live with the donations in cash and kinds from Scan Global Logistics and Australian International School in Singapore.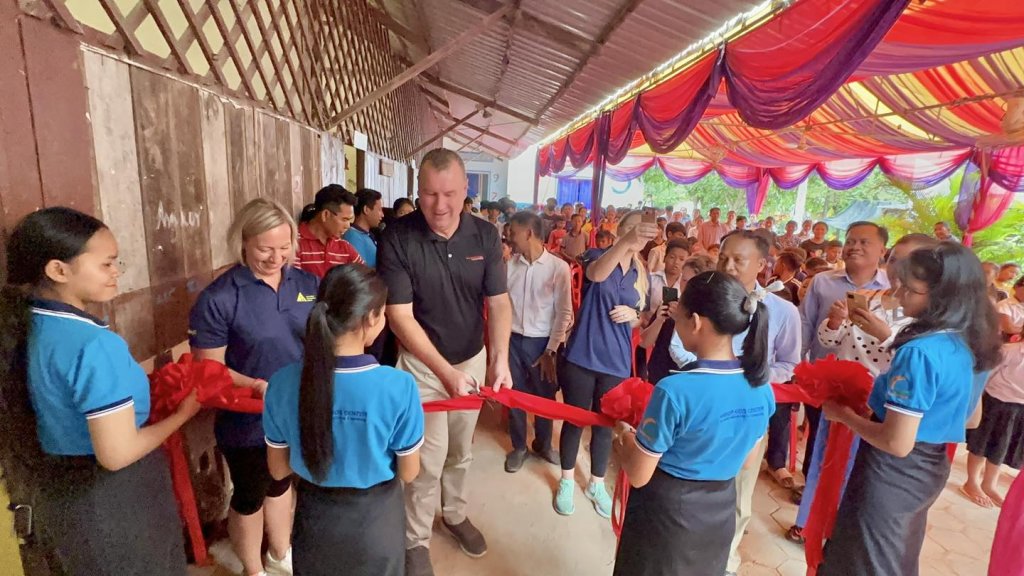 Scan Global Logistics, SGL Group was established back in the years 1975 and 1989 in Denmark. Since then, they have expanded their footprint to all six continents, growing the experience and knowledge to become one of the leading experts in the freight forwarding industry. SGL Group has set their Corporate Social Responsibility CSR projects aiming to realize two UN Sustainable Development Goals (Climate Action and Partnerships).
Australian International School, truly international education begins with the International Baccalaureate Primary Years Program (IB PYP) from Preschool to Year 5, Australian Curriculum for Years 6 to 8, Cambridge IGCSE and the Australian Curriculum in Years 9 and 10, and the Higher School Certificate (HSC) or International Baccalaureate Diploma Program (IB DP) for Years 11 and 12.
All coordination from concept planning to execution under the coordination of our proud event management company in Siem Reap, Angkor., Cambodia, SAM INSPIRE Cambodia.
We all as Sam Inspire and Angkor Kids Center would like to proceed our special thanks to all stakeholders, donors, authorities, students, staff, and communities as a whole for this new milestones of achievement. We believe all these resources will have a great benefits to our school, communities, and general humanity.
Looking for a local partner in Siem Reap, Angkor, Cambodia to plan and deliver the most meaningful CSR projects and other event related service, SAM INSPIRE is your local experts here.