First Corona Vaccines & Vaccination for Cambodia
Cambodia has two important events happening at the beginning of this February 2021 in regards to the Covid-19 pandemic resolution. 1)- Foremost and first SARS-CoV-2 Vaccine arrived in Cambodia, 2)- Cambodia is having its First Vaccination of Corona Virus Vaccine inoculated.
Following the early article titled Hybrid Event Management Top Trend 2021 – Cambodia, posted on Sam Inspire Educating Section. It stated that Cambodia will receive its first China's Sinopharm Vaccine, as an in-kind donation from the Inter-country relationship named China-Cambodia Ironclad Relationship.
As of February 7, 2021, Cambodia truly welcomed 600,000 doses as promised. The Hand Over Event was presided by Samdach Akkak Mohasena Padei Decho Hun Sen, Prime Minister of the Kingdom of Cambodia. The event also joint by many PM's senior Cabinet members and China Ambassador, Wang Wentian at Phnom Penh International Airport.
Progressively, this February 10, 2021, the first SARS-CoV-2 virus Vaccine has been also injected to the three Sons of the Cambodia Prime Minister.
The above news of the first Corona virus vaccine and Vaccination has gone viral on the local and international news as well as social media.
Looking further out to the neighboring countries, here are a bit briefs of the Coronavirus Vaccines and Vaccination Progress.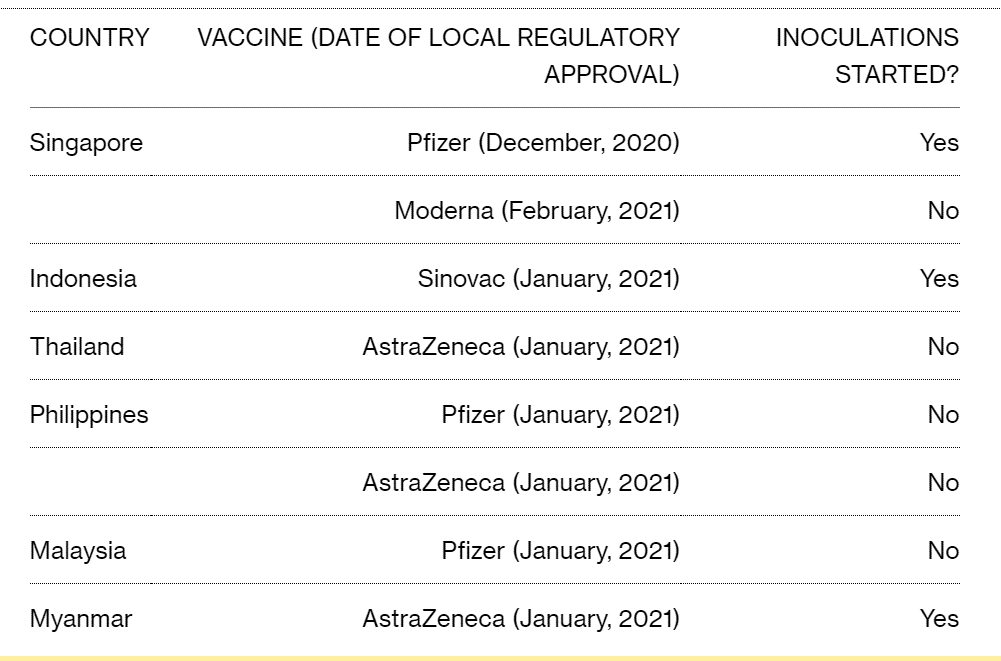 With this national positive progresses of the Cambodia along with the situation control and management. We do hope Travel and Event business in Cambodia could turn their business back to normal soon.